Read what people are saying about our work!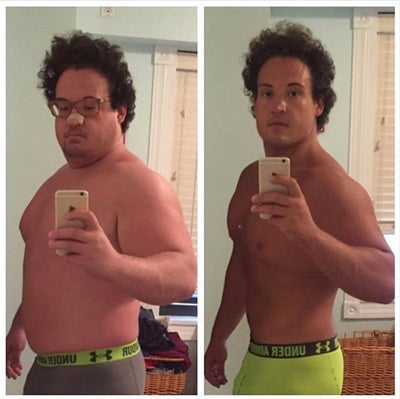 These guys are in the results business. I've fluctuated with my weight and tried many "fad" diets over the years. This is the most healthy way I've been able to achieve not only my fitness goals but have found a way to feel better not only physically but mentally and emotionally also. Learning a new approach to a healthy lifestyle and relationship to food. I would give this company a 6 star rating if that were an option.
Jayme Johnson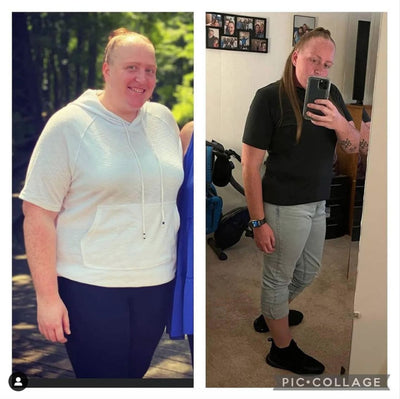 I stared at the scale in disbelief as I found myself at the weight of 278 lbs. The Fuel4Life team was there to help me out every stop of the way when I asked them to help out. With properly portioned meals, a strict diet, and exercise regimen, I was able to lose 88 lbs in 11 months. I stand by the benefits of clean eating and have made a complete lifestyle change that would not have been possible without the support I received from Martial and his team. Forever grateful!
Shannon O'Brien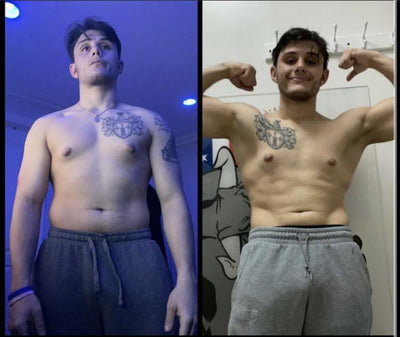 I would like to give a huge shoutout to F4L meals for helping me get in the best shape possible before my fight. In the left picture I was 169lbs before starting my cut. On the right I stepped on the scale at 155 which is my fighting weight and achieved the 14lb difference in only 3 weeks! I was in disbelief as I was eating more food than normal and still losing weight. I wouldn't have been able to come out with a W in my first pro MMA fight if it wasn't for them.
Nick Monteleone
I've been eating FUEL4LIFE meals for a about a month now and I love it. I have the most energy I've ever had and am watching my body change on a weekly basis. I've been able to keep my strength and stamina at the gym while leaning out all at the same time. The food is delicious, healthy, and satisfying and I have no plans on stopping any time soon. If you want to lean up, get strong and feel great, FUEL4LIFE is for you. All you have to do is sign up and keep eating!
Nicholas H.
The staff of FUEL4LIFE and the service they provide our business is the absolute best. Always prompt, professional & always delicious.
Jessica Wright
Manager at Determined Fitness
I've always been active, played all types of sports and still do. But the one thing I've never thought of was eating healthy, calories, macros, and meal prep. After seeing what the FUEL4LIFE team cooked up, I was interested and knowing some of their sponsored athletes I knew they meant business. This is a type of company that takes care of their clients, from setting up my first couple of meals to dialing in my diet. After my third month progress picture I was hooked, its true the hardest part of working out starts in the kitchen. Seeing my transformation was the best feeling, I feel good, stronger, and just happy with the overall results. FUEL4LIFE meals taste great, and the price is even better, you can't beat it.
Carlos Baez
My third day in and I don't feel hungry. Food has great taste with seasonings. Besides all of that I am a diabetic and my blood sugars are amazing!!!! Thanks for helping me to get on track again!!!
Antonietta Guerriero Golia
I cannot say enough good things about FUEL4LIFE meals and Martial. I've been on the program for less than 3 months and have already lost 43 pounds (280 to 237) and look and feel great!! FUEL4LIFE has taken all the guess work out of nutrition and made it easy. The food is varied, delicious, and always freshly prepared with few ingredients, all of which are easily recognizable and natural.
It's not just the food though. Martial really takes a hands-on approach. He's easy to reach and responds promptly. I can tell he really cares about me and my progress. From our initial conversation to my custom developed meal plan, to our weekly check-ins with progress pictures, Martial is always there with encouragement and advice. FUEL4LIFE is definitely the real deal. Fresh, delicious food. Hands on coaching. Real results. I'm really enjoying the journey and know I'll reach my goals!!
Daniel Chakrin
I've been using FUEL4LIFE for months now and I could not be a stronger advocate. It's very difficult for me to have the time and energy to make food that is macro-friendly. Working with Martial couldn't be easier to personalize a plan, and have it delivered ready to go. The wide range of options are fresh, tasty, and incredible for the price. I highly recommend you try it!
Maximus DiSesa, CFP & AAMS
Approximately two and a half years ago I had a baby. I also have 2 older children and work full time with a 12-hour rotating schedule. I have always made healthy food choices throughout the years however I found myself a little lost after I had the baby. Being so busy, I always put myself last and that includes eating. Well, what was happening was I wasn't eating! After making meals for the other 4 people in my house, I was just too tired to make my own food. I did the meal prep thing for a while but found that I would spend hundreds on produce and fresh meat only to throw it out because I didn't have enough time to spend hours in the kitchen on a bi-weekly basis. Enter FUEL4LIFE meals: I am down 10 lbs. (without working out) and I have more energy throughout my day. I don't have to worry about what I am going to eat at work or when I am going to fit in meal prep. I am also SAVING money (which makes my husband VERY happy)!!! Working with Martial has been a breeze. He is super knowledgeable and accommodating not to mention his food is AMAZING. I am so much happier and after several years can finally see myself getting back into shape like I was 15 years ago. Thanks to Martial and the whole FUEL4LIFE team for making this mom of 3, wife, and doggy mom of 3 a happier and healthier person!!
Jaqueline Schaff
FUEL4LIFE sponsored an event at Gold's Gym to help the DCRCOC's Leadership Connections program. Food was excellent and the staff was super knowledgeable about nutrition. Nice to see a company so committed to giving back to the community and local youth.
Michael Fanelli